Franchise Stories
Every member of the Great Clips community has their own story. Hear why these franchisees decided to invest in the world's largest salon brand.
"I would absolutely recommend Great Clips for anybody looking to get into a new business. I've worked at some of the top brands on the planet, and Great Clips has got to be one of the absolute best operations that I've ever seen."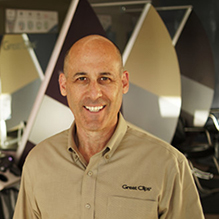 Get in touch
We'd love to learn more about your goals and answer your questions about becoming a Great Clips franchisee. Please fill out our contact form, and someone will get back to you as soon as possible. Chatting with us is completely confidential.