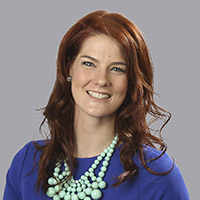 Over the past few months, I've read a lot of good articles—primarily from magazines and newspapers that I read online—about franchising, entrepreneurship and general business topics. I either bookmark them or send the link to someone in our department so we can talk about it later, or that I can use as topics for this blog.
So, here are some highlights from my collection:
Leadership Lessons from LeBron James
This article seems fitting as LeBron James just led the Miami Heat to its second straight NBA title. Although his profession may be a bit different than most others, his leadership attributes can be applied anywhere.
5 Keys to Inspiring Leadership, No Matter Your Style
As a Great Clips franchisee, or an entrepreneur in any business, connecting with your staff and inspiring leadership amongst them is extremely important to your company's success. This article talks about how leadership can come in all shapes and sizes, and sometimes from unlikely sources. But, it begins with you, and your leadership style.
Report: Franchise Jobs Grow at Twice U.S. Rate
One of the perks of being a business owner is the ability to give others an opportunity to thrive and grow. Not only do you help someone else build a livelihood, but you also help stimulate the economy. In fact, the franchise industry was responsible for 10 percent of job growth in the U.S. over the past year through May 2013. How cool is that?