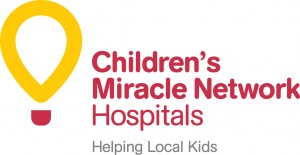 Great Clips is a company that believes in giving back. In fact, Great Clips encourages its franchisees to take part in charitable efforts in their local communities. Many salons participate in cut-a-thons, fundraisers and other activities to benefit charities or causes. In some instances, Great Clips salons combine their efforts to raise funds for a common cause—in 2012, more than 1,000 Great Clips salons raised nearly $500,000 by participating in Children's Miracle Network Hospitals' balloon campaign.
Children's Miracle Network Hospitals help 17 million kids each year. Kids with cancer, birth defects and pediatric AIDS; organ transplant patients and accident victims; and children living with chronic illnesses such as diabetes, cystic fibrosis, kidney disease and heart disease all find help at 170 not-for-profit Children's Miracle Network Hospitals in the United States and Canada.
When franchisees join Great Clips, they are joining a family of businesspeople that are looking to better their lives and the communities they serve. Picking the right franchised company to join isn't always about profit margins, flashy marketing or trendy concepts (although these things can help), but it's also about finding a company you can be proud of identifying with. Judging from the results above, and the impressive pace of franchisees joining Great Clips , many businesspeople across North America are proud to identify themselves as ambassadors of the Great Clips brand.
Enter Your Charity For Chance to Win $1,500 Donation
Working with large charitable organizations such as Children's Miracle Network Hospitals and Locks of Love can have a great affect throughout North America, but Great Clips also gives smaller organizations the chance to receive donations.
Great Clips is searching for charities that are writing the book on what it means to be great. Every month, Great Clips will select one 501©3 charity and reward their dedication to greatness with a $1,500 donation. The winning charity will then be featured on EverythingGreat.com , a website that celebrates the great things happening in our salons and communities. A couple organizations that have wowed Great Clips with their greatness include Circus Juventas and PAWS Atlanta .
Even greater, Great Clips is giving away a bigger pot of money to one charity at the end of the year. Do you know of a wonderful charity doing great things in your community? First, check out the guidelines and eligibility , and then visit EverythingGreat.com to enter your charity. Or check back in December to cast your vote for your favorite! Each charity will receive an additional donation from Great Clips based on the number of votes they receive on EverythingGreat.com .