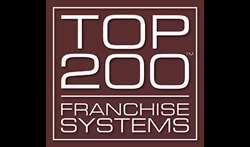 Here's some great news from Franchise Times . This respected online publication ranked Great Clips #86 in their annual ranking of the Top 200 Franchise Systems (with 300 more also ranked) . Rankings are awarded to the top 200 franchisors based on total system sales, which considers not just number of units but also how much the franchise sells—in other words, performance excellence.
Even better than being in the top 200, Great Clips was ranked in the top 100 of this impressive list! Here's some frame of reference:
Great Clips ranked #86—up from #91 in 2013.

Great Clips is the highest-ranked walk-in hair care salon—and the only one in the top 100.

In the Top 25 Personal Care & Services category, Great Clips ranked #3—again outranking all other walk-in salons on the list.
I'd be the first to say that there are many ways to evaluate a franchise business—and third-party rankings are just a piece of the puzzle. We always encourage prospective Great Clips franchisees to look at the financial strength of any franchisor they are considering, plus the upfront and ongoing costs of operating the business, and to carefully read the Franchise Disclosure Document. (Here's a good article about deciphering FDDs .)
But I'm not going to pass up the opportunity to brag about our ranking! After all, the proof is in the numbers. No brag, just facts.
Are you interested in learning more about becoming a Great Clips franchisee? Click  here  to find out about being a salon owner.