Thinking about becoming a franchisee? Excited about the opportunities out there but overwhelmed with what you need to know? Here's the next part in our series of informational posts about how franchising works.
In this blog post, Mari Fellrath, Vice President of Business Intelligence, shares how Great Clips uses technology to help franchisees run and grow their walk-in hair care salons.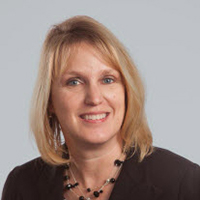 Great Clips is the high-tech leader in our industry. Why are we so focused on technology in a traditionally high-touch, low-tech industry? It's how we differentiate Great Clips from the competition in the eyes of the customers with tech tools that save them time (I'll talk more about our customer-facing technology in another post).
And, it's how we help our franchisees manage and grow their businesses through a continual evolution of technological tools and resources that help them evaluate, monitor and report what's going on in their organization.
The key tools they use to do that are Spectrum, Styleware (our proprietary point-of-sale (POS) system) and Styleware Vantage.
Spectrum is a web-based business intelligence tool that allows franchisees and general managers to view data on their organization's performance, across all their salons. Right now we're able to provide data and reports, and we're developing it into an even richer resource with dashboards and data views that provide performance comparisons and benchmarks, trends and actionable information.
Our POS system, developed by our long-term vendor partner, Innovative Computer Software (ICS), is more focused on the day-to-day management of each salon. All of our salons are on the POS system – which is customized and proprietary to Great Clips – which allows us to work with ICS to develop functionality and reporting that is specific to our needs.  The POS does track customer profile and transactional data, and includes a powerful scheduling tool, inventory management system, numerous reports, and other functionality.
Styleware Vantage is another ICS product.  It is an iPad app that displays salon data in real time. A franchisee or general manager can pull up the app and see all of their salon locations on a map, along with key operational data that is updated in real-time.  This tool is useful because it provides a real-time look into what is happening in the salon; for example, when the salon opened that day, who is working, how many customers are in the salon, the average haircut time, what the product sales are for the day, whether the salon is trending for a record week—and more!
This technology is also useful to the home office team who can use the business intelligence to analyze gaps in performance and develop tools and services to help the salon teams deliver better customer service. This is especially true when we see a place where we can simplify a process that will improve efficiency and customer service.
Whenever we develop new tools or make enhancements, we gather a lot of user feedback from franchisees and those who are actually using these tools.  We often work with them on task forces and spend a lot of time taking their input. It's a real collaborative effort.
Our goal is to make sure we are using technology in ways that complement our business—not just technology for the sake of technology. We use and embrace technology when it supports brand delivery and growth, and improves the experience for our franchisees, their salon teams and their customers.
Next in this series: Mari will explain how Great Clips uses technology to help customers save time.