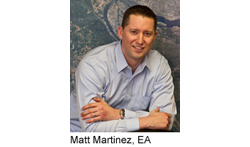 Not every franchisee is experienced in lease negotiations, finding locations or communicating with landlords, which is why Great Clips supports its franchisees with a dedicated team of Real Estate Managers (REM). Beyond the Real Estate Department at Great Clips, franchisees in markets that include an Exclusive Agent (EA) have another source of assistance when signing and negotiating leases.
EAs are independent real estate professionals that assist with purchasing and leasing real estate. In most cases, EAs have a portfolio of brands that they assist securing real estate and promote to landlords. EAs keep a close eye on high priority centers for vacancies and opportunities, as well as act as a liaison to the developers for franchisees and REMs.
When a potential real estate opportunity presents itself, the EA gets in contact with the Great Clips Real Estate Department and the location is placed on a list of viable sites available to Great Clips franchisees. When a deal is closed, EAs are paid a commission by the franchisee or developer (most of the time they are paid by the developer).
In order to better understand the services provided by EAs to franchisees, we recently had a chance to sit down and chat with Matt Martinez of Commercial Realty Advisors, an EA covering the state of Oregon, as well as Southwest Washington. Matt talks about his role as an EA, what it's like to work with Great Clips franchisees and more:
Great Clips: What is your role as an EA and how do you help franchisees?  
Matt: The role of the EA is really determined by how experienced the franchisee is with securing real estate. I have assisted in deals with less experienced franchisees where I provided full brokerage services, including assisting with lease negotiation by communicating comments to landlords. On the flip side, I have worked with veteran franchisees where all I needed to do was present them with a potential salon site and let them handle the rest. 
Franchisees should understand that the EA is their advocate and can be a valuable resource on market dynamics.
GC: What is your impression of the Great Clips brand?  
Matt: My impression of the Great Clips brand is actually less important than what landlords think of the brand. From my experience, landlords see Great Clips as an industry leader in a competitive category.  For my benefit, any time you have a chance to be associated with an industry leader, it becomes a positive reflection on you and your company. I feel fortunate to work with Great Clips for that reason.
GC: What is it like to work with Great Clips franchisees?   
Matt: Working with Great Clips franchisees makes me a better broker. Great Clips franchisees are, for the most part, not real estate veterans, which can result in the asking of a lot of questions. Answering their questions keeps you sharp and keeps you in touch with how non-real estate professionals view real estate terms.
It is also uncanny how Great Clips franchisees come across real estate leads. I guess it is true that people tell their hairdressers everything because they come across some gems! 
GC: What do you enjoy most about your job?  
Matt: I enjoy helping franchisees. A lot of the brokerage work I do is with large corporations that have done hundreds of real estate deals, so they don't need my guidance through a transaction like a franchisee may. I feel I bring value to the Great Clips franchisees that I work with and the appreciation that I get back from them is what makes my job satisfying.
GC: What has your experience been like working with Great Clips Real Estate Managers? 
Matt: The REM at Great Clips that I work with is Jim Reynolds and he is one of the best and most effective real estate managers in the business. Working with Jim is an absolute pleasure. He understands the market and what it takes to make deal.
GC: Thanks for your time, Matt!