Thinking about becoming a franchisee? Excited about the opportunities out there but overwhelmed with what you need to know? Here's the next part in our series of informational posts about how franchising works.
In this blog post, Mari Fellrath, Vice President of Business Intelligence, shares how Great Clips uses technology to help customers save time and get a great haircut.
The number one job for everyone who works for Great Clips, Inc. is to help our franchisees achieve their legacy. That means helping them reach their business goals through growth and profitability. To do that, we challenge the norms of what's expected in this highly competitive industry of walk-in haircare salons.
Leveraging technology to help customers
One of those norms is that you can't use high-tech in our high-touch business. But, using technology to serve our customers is one of the key reasons we're an industry leader , according to Great Clips CEO Rhoda Olsen: "We have remained the industry leader because we leverage technology—not because it's a shiny new toy, but because it helps our customers and keeps them coming back for their next haircut."
Two great examples of that are Online Check-In and Clip Notes .
Online Check-In: Leading the industry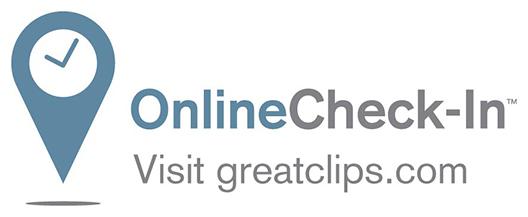 We project that by the end of next month, we will have two million downloads of our Online Check-In app that helps customers find the salon nearest to their current location and tells them how long the wait time is at each of those nearby salons. Customers can access Online Check-In through either Apple or Android app, from our mobile site, or on greatclips.com . Online Check-In provides customers with the ability to remotely add their name to the wait list at any one of our 3,500 locations. Customers who use Online Check-In wait an average of five minutes upon arriving at the salon.
Great Clips customers love this app. We've already celebrated the 10 millionth customer to check in using Online Check-In! And the number is only going up—we're seeing no decline in the interest in this convenient tool. In August we had more than one million customers use Online Check-In. And, customers who use Online Check-In tend to use it for their next visit—that's how much they love this service!
Online Check-In hasn't just made customers' lives easier—it's also made things easier for the salon teams. Salons can readily see when customers have checked in online, so they can plan breaks, call stylists in early, or know if they should keep a stylist a little later if they have a lot of Online Check-In customers who have signed in. It is a great tool to help them manage their salons.
Clip Notes: Personalized service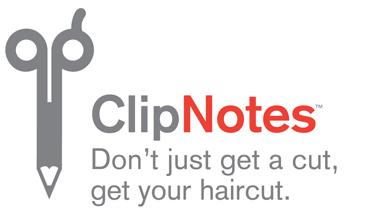 For many years, Great Clips stylists and managers have been able to keep notes about each customer—what kind of haircut the customer got at each visit and the technical notes that correspond to that haircut, such as clipper guard numbers, style and length.
In early 2012, we upgraded the way we keep those notes and rebranded the service as Clip Notes . Our message to customers is that we want them to feel completely comfortable every time they come into the salon that they will get the exact same haircut they got before, from any one of our great stylists. Or, if they want something different, the stylist will know what they got the last time.
For the salon staff, the upgrade focuses on building a fast and easy way for them to consistently enter notes. They no longer have to type in notes; instead, the notes are based on a menu selection, so that everyone uses standard entries. This was an important step to take in preparation for sharing these notes across all salons. Additionally, stylists can add products that were used or recommended, their own notes related to the haircut, or notes about major events coming up for the customer, such as a wedding or a new job.
Looking forward, Clip Notes will be accessible systemwide so that a customer can walk into any Great Clips salon and the stylist can access that customer's notes about their last haircut, regardless of which salon they visited.
Our focus is to continually improve the ways customers can save time and get the best service at a Great Clips salon. It certainly improves their lives, and it helps keep the Great Clips brand ahead of the competition.